USA Airport Bundle
Bundle

for Microsoft Flight Simulator — by FL2
🥳 Save
11%

with this bundle

Buying the products individually would cost you 11% more.
Unavailable
Unfortunately we have a technical problem with the payment processing right now. Our technicians are already working hard on the solution and you will probably be able to buy products again in a few minutes. Your understanding and patience is much appreciated!
Unavailable
Sales of this product are currently stopped. This can have various reasons. We kindly ask for your patience.
Instant Download available In Stock
...

Reward Points
Reward Points
Our philosophy is to reward loyal and returning customers and to thank them for the trust they have placed in us. That is why we introduce Reward Points.
---
0
Current Balance
...
Balance after this purchase
---
For every full 1,- $/€/£ you spend you will receive Reward Points which can be redeemed in our Loyalty Shop. Our Loyalty Shop includes several discounts or other benefits which you can unlock with your Reward Points to save money on future purchases.
| FOR EVERY 1,- | YOU WILL GET |
| --- | --- |
| US$ | 10 |
| € | 10 |
| £ | 11 |
| CAD | 7 |
| AUD | 7 |
How can I redeem my points?
Visit our Loyalty Shop and redeem your Reward Points for coupons, which we will send to your email address within 48 hours.
Southwest Florida International Airport (IATA: RSW, ICAO: KRSW, FAA LID: RSW) is a major county-owned airport in the South Fort Myers area of unincorporated Lee County, Florida, United States. The airport serves the Southwest Florida region, includin...
---
Available since
April 15, 2022
Current Version
2 from July 04, 2022
Fresno Yosemite International Airport (IATA: FAT, ICAO: KFAT, FAA LID: FAT) is a joint military/public airport in Fresno, California, United States. It is the primary commercial airport for the San Joaquin Valley and three national parks: Yosemite, S...
---
Available since
June 28, 2022
Current Version
1.0 from July 04, 2022
Description
This Bundle is released in response to the major update of MSFS in the US. Let's experience it together!
---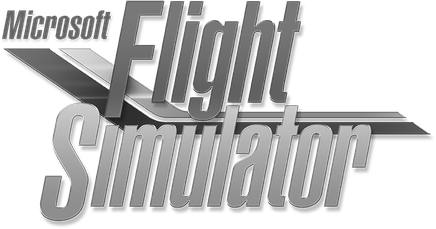 Compatibility
This product is working on PC and will not work on Xbox or other devices.
Flightsim.to is rated excellent
Customers put their trust in us. We are grateful for that, because customer satisfaction is our top priority.
---
What do you want to report?
Report Comment
You are about to report a comment for violation of our Community guidelines.
Wow! Ready to share.
Remember to share your file with your friends and people all over the internet. This is the only way to make sure that as many people as possible come across your add-on!
By the way, you can also share a dedicated link to your file below!
Close
Change Language
Your current language setting is English. You are about to change your default language.